The SCIENCE is IN: Your Choices have a
Direct Impact On Your Vulnerability to Disease,
Viruses, Chronic Illness,
and Mental Health.
Get trusted solutions and practical, science-based
steps you can take NOW to achieve the lasting health
and immunity you and your family need.
Join in for the WHOLE Life Action Hour Series
The Next Action Hour Starts In:
Food Revolution Network Presents the
WHOLE Life
Action Hour Series
Featuring 3 Special Guests:
Immune Health and COVID-19
with Michael Klaper, MD
Wednesday, May 27 @ 1 PM ET / 10 AM PT
Many of the people who become infected with the coronavirus have extremely mild symptoms, and some never realize they even had it in the first place. Yet for others, it can be devastating and even lethal. What's the difference? It turns out that your underlying health reality has a profound impact on your body's response to illnesses of all kinds — Including COVID-19. And the #1 thing you can do if you want to optimize your health now and for the long term, is to eat the right foods. Join renowned healthy living doctor Michael Klaper, MD to find out how your immune system works, and which foods, supplements, and lifestyle practices have been proven to help protect and support your health, your happiness, and the people you love.
How Lifestyle Medicine Can Reverse Chronic Disease
with Dean Ornish, MD
Friday, May 29 @ 1 PM ET / 10 AM PT
Dr. Dean Ornish is often referred to as the "father" of lifestyle medicine. His ground-breaking 40 years of research has scientifically proven that integrative and comprehensive lifestyle changes can:
Improve chronic conditions such as type 2 diabetes, heart disease, and prostate cancer;
Change gene expression, turning on health-promoting genes and turning off disease-promoting genes; and
Lengthen telomeres (the ends of chromosomes), thus beginning to reverse aging on a cellular level.
The data is in: You can prevent most of the major chronic illnesses of our times. In the age of COVID-19, with most coronavirus deaths linked to underlying chronic conditions, the science of disease prevention is more urgent than ever before. Join Dr. Ornish to find out about his latest research, and how you can put it into action to fight chronic illness, slow or reverse the aging process, and promote optimal health.
How to Calm Anxiety and Cultivate Resourcefulness
with Tara Brach, PhD
Sunday, May 31 @ 1 PM ET / 10 AM PT
Stress is bad for your health, your immune function, and your resourcefulness. But the good news is that there are practices and tools that have been proven to help calm your nervous system, clear your mind, open your heart, and restore your body to its natural rhythms. And who better to teach them than one of the most beloved psychotherapists and mindfulness teachers in the world, Dr. Tara Brach. In this Action Hour, Tara will share resources that have been proven to calm anxiety and support wellness in your body, mind, and spirit. You'll find out how you can nurture wisdom and a steady heart in this time, and in all time.
This Action Hour Series is hosted by
Food Revolution Network's CEO, Ocean Robbins.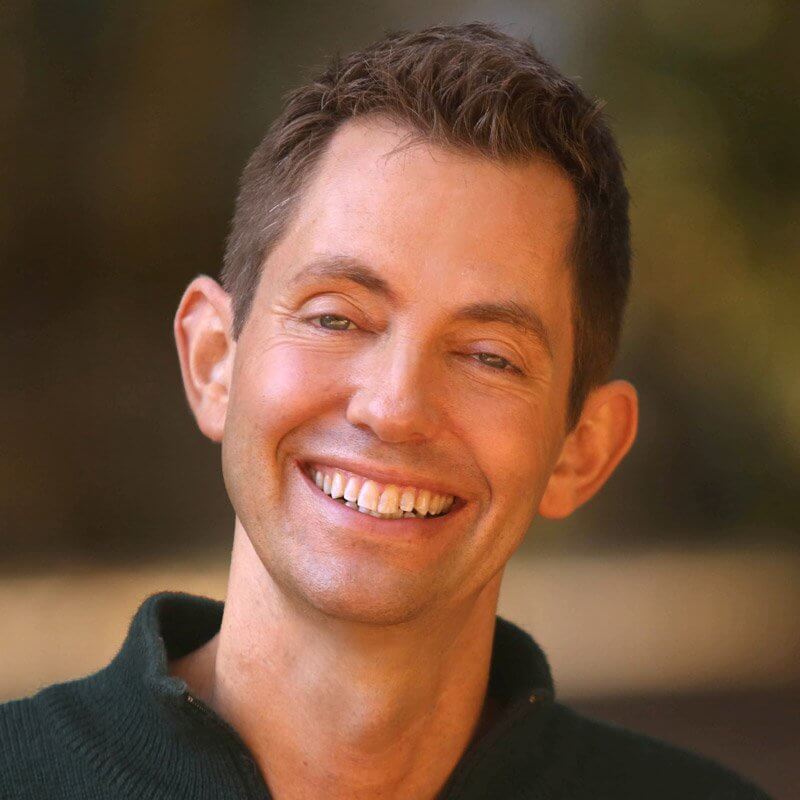 In Each Inspiring Action Hour,
You'll Discover:
Why FOOD is your strongest ally in the fight against chronic illness.
The scientifically proven steps you can take to regain the ENERGY, JOY, and PEACE that's possible… at any age and stage of life!
How to optimize your physical AND emotional immune system, supporting a healthy and resourceful response to whatever challenges life brings your way.
PLUS, Connect with COMMUNITY:
Feel supported by and connected with like-minded people who are passionate about food and health… just like you!
Get healthy, mouth-watering, plant-powered recipes that are easy to make. Be sure to watch each Action Hour for a new recipe you can make right away.
And find out about WHOLE Life Club — an online membership community designed to help you implement, sustain, and optimize your healthy lifestyle, for lasting RESULTS. (You'll find out more and get a chance to lock in a huge savings when you register for this series.)
Join the WHOLE Life
Action Hour Series Today…
Because you deserve a smart immune system, a healthy body,
a clear mind, and lasting vitality.
The Next Action Hour Starts In:
Thriving Health Starts
With Prevention
Here are only some of the reasons why
prevention is so important:
In our world today, so many are suffering needlessly. According to an article from the New England Journal of Medicine, there are about 465,000 preventable deaths per year in the U.S. alone. And in the time of COVID-19, your health has never been more important.
If you want thriving health long-term... and if you want to save money on health-care costs... the best time for action — no matter your age — is now.
Our behaviors are the primary determinants of our health and well-being. Taking action now can help you defeat cancer stem cells before they take root, avoid the leading causes of death and disability, such as heart disease, type 2 diabetes, and Alzheimer's disease… and optimize your health!
Information You Can
Trust — Without Hype
Our experts are vetted as top, world-leading food and
health mentors — with
integrity and heart.
We don't do "fake news." Every guest we interview is an expert in their field. You need the best information to create a healthy life, and we're determined to make sure that what you learn is actionable, results-oriented, and trustworthy for your body, mind, and spirit.
Each Action Hour focuses on your WHOLE self. We focus on healthy food habits,
meaningful family traditions, and supporting you to make wise lifestyle choices in nutritious
and delicious ways.
These leaders take you to the next level: naturally! You deserve to feel healthy on every level: mind, body, and spirit. We bring holistic wisdom to help you feel supported and self-realized with kindness, ethics, consciousness, and LOVE.
YOUR HOST: Ocean Robbins
As co-founder and CEO of Food Revolution Network, Ocean has hosted more than a million people in the annual global Food Revolution Summit, and he's organized and facilitated hundreds of live seminars, gatherings, and events for world leaders from 65 nations. Ocean has served as adjunct professor for Chapman University and is a recipient of the national Jefferson Award for Outstanding Public Service, the Freedom Flame Award, the Harmon Wilkinson Award, and many other honors. He is author of the best-selling book 31-Day Food Revolution: Heal Your Body, Feel Great, & Transform Your World.
Sign up now for the WHOLE Life Action Hour Series and Discover Simple Steps to Health that
Lasts a Lifetime…
Because these solutions can help YOU thrive.
The Next Action Hour Starts In: