WHOLE Life Club "is like my bible for living the healthiest life I can."
-Laurie, Trumbull, CT
"I can actually RUN for the first time in 20 years, and my body doesn't ache.
Thank you, WHOLE Life Club!"
-Kathy, Burlington IA
Join now!
Clarity equals power.
Clarity plus action equals results.
A Healthy, Happy, Abundant Life Is Possible…
Become a WHOLE Life Club Member Today!
When you join WHOLE Life Club, you'll get premium access to:
Monthly Action Hour events featuring trustworthy health revolutionaries...
Motivating videos, practical Action Checklists, fabulous recipes...
A private, moderated community...
all designed to help you easily and successfully implement, improve (and LOVE!) your healthy living lifestyle.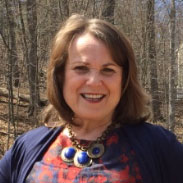 It's one thing to be committed to a plant-based diet, but it's quite a different matter to know how to implement it! No matter how committed I might feel after watching a video series or reading a book about plant-based eating, life gets in the way of remaining committed, especially without resources. Enter Ocean Robbins with an opportunity to join WHOLE Life Club! Each week Ocean's sincere and sound advice inspires me. I feel as if he is my online teacher, walking alongside me and providing the support that I need. The value that I am getting from my membership in WHOLE Life Club is unbelievable! The recipes, the action checklists, the community, the easy-to-navigate website, all give me ease and confidence. Joining WHOLE Life Club was one of the best investments I have ever made.
Jean M., Lincoln Park, NJ
3 Challenges Most People Face When Trying to Eat Well,
Be Healthy, & Prevent Disease...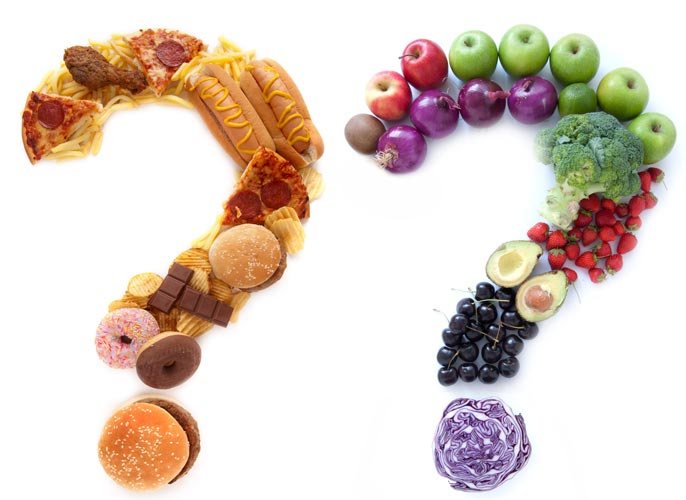 Challenge #1 — Confusion & Conflicting Advice
It seems like everyone has an opinion on soy, vegetables, grains, meat, fats, carbs, gluten, and what new, trendy diet is best for YOU.
But most people feel confused now more than ever.
In a sea of information (and, unfortunately, lots of misinformation), the status quo is usually what prevails. But that only leads to more of the same!
Solution: Get Clear, Trustworthy Wisdom from Experts You Can Trust
Join WHOLE Life Club and you'll get fresh, valuable, and credible insights from trusted leaders. Whether you want guidance on nutrient needs, or how to survive social situations without falling off the wagon, you'll have solid science and a steady community of support to back you on every step of the journey. And with forums, videos, and premium access to monthly events with health revolutionaries, you'll be the first to know about breakthroughs, and you'll have the support you need to confidently debunk the latest fads.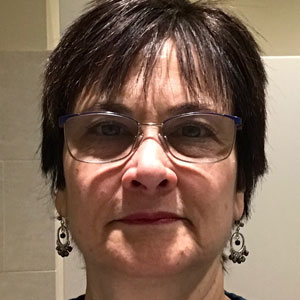 For me, the WHOLE Life Club is to health like church is to faith. John and Ocean Robbins base their work in science, and I would trust them with my life. This is like my bible for living the healthiest life I can. Amen and thank you from my whole heart.
Laurie C., Trumbull, CT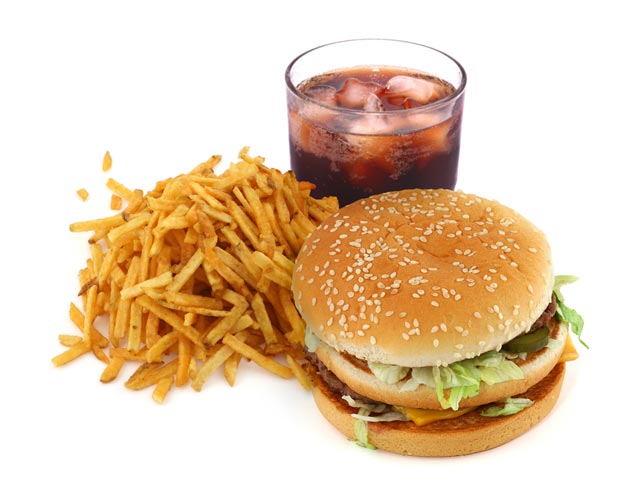 Challenge #2 — Bad Habits
It can be easy enough to eat well if you're feeling good, have plenty of time on your hands, and don't mind spending your whole paycheck on wholesome foods.
But for most of us, healthy eating — like life — isn't always easy. And sometimes it can feel like the whole world, not to mention a lifetime of habits, are pulling you in the wrong direction.
Solution: Build Healthy Habits That Give You RESULTS
It takes a smart strategy and effective implementation to create positive and sustained habit change.
WHOLE Life Club provides steady guidance and resources to help you hone and enjoy positive habits. From action videos and easy to make whole food plant-based recipes, to simple checklists, we'll show you how easy it can be to implement, sustain, and optimize your path to success. In good times and bad, your body deserves the best possible nutrients to help you thrive. We'll show you how you can set yourself up for lasting positive results!
And in case you're worried about a boring culinary life — fear not! With five, fabulous new recipes every week (that are tasty, nutritious, and easy to prepare) you'll love healthy food more than ever.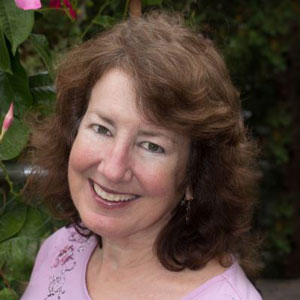 At age 62, I decided that my health was more important than my addiction to old habits. Ever since I've been soaking up your knowledge and wisdom. WHOLE Life Club has been the primary food for my hungry soul these past months. It keeps me motivated to crowd out animal products and processed foods with whole plant foods. I've effortlessly lost 30 pounds in six months without counting, weighing, or measuring anything. I can actually RUN for the first time in 20 years, and my body doesn't ache. Thank you, WHOLE Life Club!
Kathy W., Burlington, IA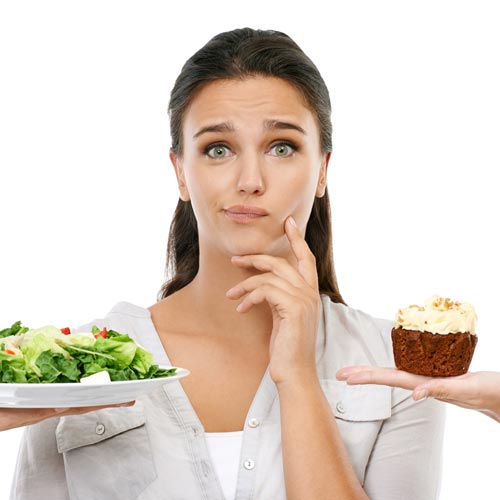 Challenge #3 — Social Pressure & Isolation
We all know it's a heck of a lot harder to live a healthy lifestyle when your friends and family don't.
It can feel isolating to do something different. You may worry about not being able to share a meal with a loved one at a restaurant, missing out on a weekend barbecue, or not eating the cafeteria food at work.
When people are bonding around unhealthy foods, you may feel some disconnection if you choose not to participate.
You might even sometimes compromise your food values in order to fit in, or for fear of hurting someone's feelings.
Food can be social. But unless you consciously create positive social reinforcement, your social life can actually pull you in the wrong direction.
Solution: A Welcoming, Supportive Community
The instant you join WHOLE Life Club, you'll enter a community of health-minded people who are ready to help you overcome whatever challenges you may face now — or in the future.
A community to cheer you on, to celebrate your victories... and to support you in achieving your health and lifestyle goals.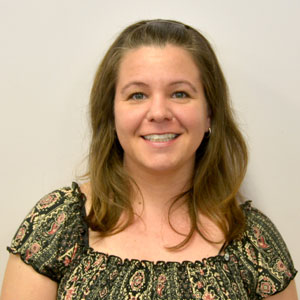 Before joining WHOLE Life Club, I found the journey to health hard and often felt like the only one around that seemed to care about healthy food. I find that WLC is this perfect "buddy" to help me stay focused on my goal to be the healthiest me I can be. Ocean's weekly video messages are constant encouragement that helps me stay motivated. There's so much positivity in him! I'm proud to be part of this club. We don't just better ourselves, we support each other and make a positive impact on this planet.
Genevieve D., Ontario, Canada
Become a WHOLE Life Club Member Today!
What themes would YOU like WHOLE Life Club to focus on?
Every month, WHOLE Life has a theme. It's like a mini-course to help you make progress in an area that matters.
Here are some themes we've already focused on. When you join, you get them all instantly, on demand!
Foods to Fight Cancer and Thrive in Every Cell — see how it's possible to prevent and even heal cancer
Detoxing and Cleansing — use food to heal your body naturally
Heart Health — find out the 4 pillars of a healthy heart and a healthy life
Weight Loss and Food Freedom — discover how to rewire your brain to eat what's good for you
Pesticides and Food Safety — protect yourself from toxic food
At the beginning of each month, you'll enjoy premium access to a new Action Hour with a health revolutionary who's an expert on the theme of the month. Members get to submit questions, many of which are answered in each Action Hour.
You have a voice as a member, and themes for each month are chosen based on topics of greatest interest to members (like you!). You get to influence the content of WHOLE Life Club, so it will best meet your interests and needs!
What You Gain When You Join: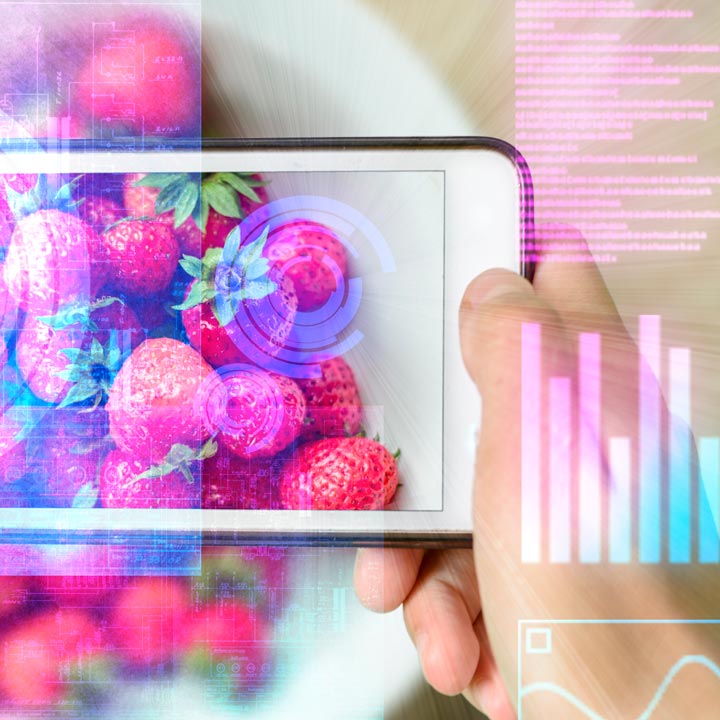 Wisdom
"Knowledge you can use, from experts you can trust"
Premium access to monthly Action Hour interviews with health revolutionaries (including opportunities to share your opinions and ask your questions) plus ongoing access to recordings, transcripts, and follow-up Action Checklists.
Weekly, easy-to-implement, Action Videos and Checklists, plus bonus special reports and other resources so you can dive deeper into topics that matter to you.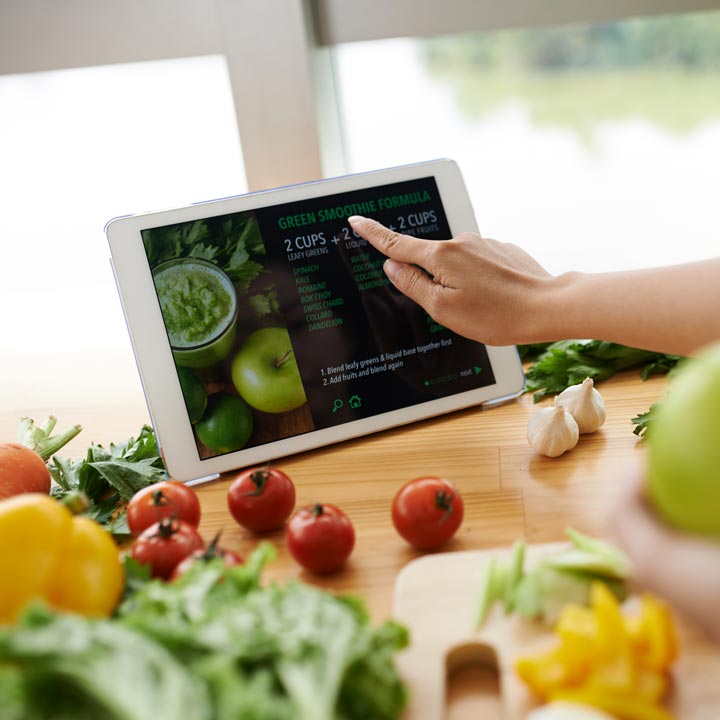 Recipes
"Love foods that love you back"
A new set of hand-selected, delicious, whole foods, plant-powered recipes every week that are nutritious, affordable, easy to prepare, and that taste amazing (including support for anyone on gluten-, sugar-, oil-, and/or salt-free diets).
Tips and tricks to help you make recipe and menu planning easy and enjoyable.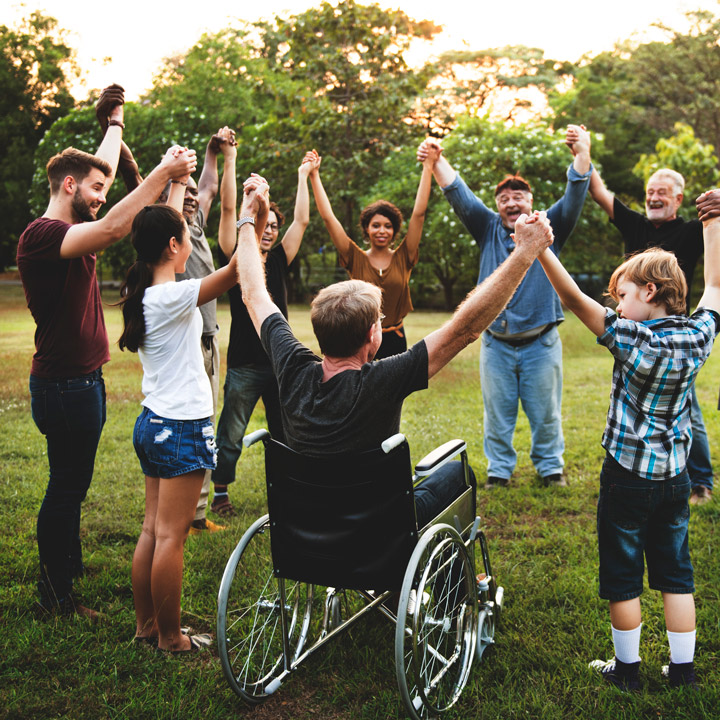 Community
"Alone we can do so little; together, we can do so much."
— Helen Keller
Join with other health-minded people to share insights, receive guidance, spread the food revolution, build friendships, and achieve your lifestyle goals.
Use the moderated forum to ask your questions and get real, trustworthy, answers.
Start and join in conversations on topics that matter to you — and connect with peers who share your values and your concerns. Whether you want to talk about caring for a sick spouse or parent, digestive issues, fatigue, weight loss, heart health, loving and living with a spouse who doesn't share your food values, raising healthy kids, growing food, or changing the world — you'll find a powerful and uplifting community to support you.
At Food Revolution Network, we promise WHOLE Life Club will put you on the fast track to the clarity and the confidence you deserve.
You'll love your relationship with food more than ever. Say goodbye to food stress. Say hello to more pleasure.
You'll find it easier and easier to do the right thing for your health — when you're feeling great and when you're down. Goodbye, bad habits. Hello, good ones.
You'll feel clear and more informed, so you can consistently make wise food choices that empower the health of you and those you love. Goodbye, confusion. Hello, clarity.
You'll enjoy a powerful community that lifts you up and supports your healthy eating path. Goodbye, swimming upstream. Hello, wind at your back.
So if you're ready to make steady and consistent progress
towards your health and life goals...
Become a WHOLE Life Club Member Today!
When you join WHOLE Life Club, you'll get premium access to:
Monthly Action Hour events featuring trustworthy health revolutionaries...
Motivating videos, practical Action Checklists, fabulous recipes...
A private, moderated community...
all designed to help you easily and successfully implement, improve (and LOVE!) your healthy living lifestyle.
WHOLE Life Club Is for You If:
You know that food matters, and you want to improve your healthy lifestyle for lasting positive results

You're ready for taking care of your health to be fun and delicious

You want to take your learning further and take action on trusted health information

You want to help people in your life improve their health with simple actions and trustworthy health tips — so you can be a beacon of wisdom and a source of support

You want to base your diet around whole plant foods

You're part of the food revolution and want healthy, ethical, and sustainable food for everyone who eats
WHOLE Life Club Will Empower Your Journey...
From confusion to clarity. From concern to confidence. From knowledge to action.
Are you ready for lasting results in your life?
It's time to invest in your health — the most valuable thing you can ever possess!
Plus, You'll Be Supporting Food Revolution Network & Healthy, Ethical, Sustainable Food for All…
And for every paid membership, we'll donate to Trees for the Future, enabling them to plant another organic fruit or nut tree in a low-income community.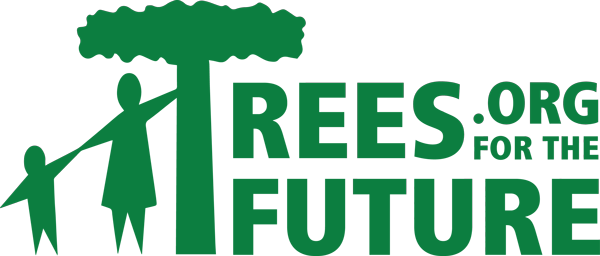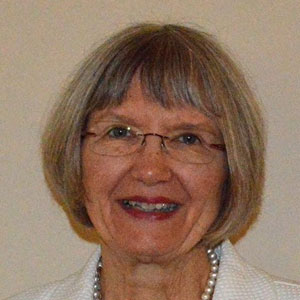 Since joining WHOLE Life Club, my health numbers have all improved. For the first time in 19 years, they are in the normal range. My blood pressure went from 152/80 to 109/70. My cholesterol went from a high of 245 to 174. And my blood glucose went from 103 to 94. As a result of participation in the WLC, I no longer have to take prescriptions for high blood pressure or cholesterol. My mind and body are also calmer. I'm feeling informed, supported, and encouraged. Thank you WLC for improving my life and health so much!
Heidi H., Marietta, GA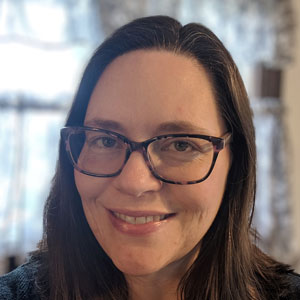 Since joining WHOLE Life Club I have been eating so many more healthy plant-based foods! Eating this way has helped me decrease pain, depression, acne, fatigue, & migraines. I am so happy I joined WLC. It's a life changer!
Tina G., DeKalb, IA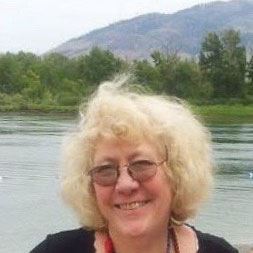 I'm so glad that I have friends like John, Ocean, and this group. This club is like a family to me.
Alexa P., British Columbia, Canada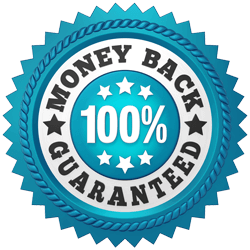 Our 60-Day, Money-Back, Risk-Free Guarantee
Take up to 60 days to see what WHOLE Life Club is all about.
We guarantee that you and your family will:
Have the tools and information to improve your health right away, helping you eat better and enjoy more vitality.
Feel empowered knowing the truth about the foods you eat.
Make meaningful progress towards YOUR healthy eating goals.
Your satisfaction is important to us! If for some reason you aren't 100% thrilled with your purchase, you have 60 days to request a prompt, total refund. Email us at support@foodrevolution.org or phone us at (831) 824-4779. You can also reply to any email we send you with your request.
If for any reason you request a refund, everything you've already downloaded is still yours to keep. That's why we call our guarantee "risk-free"!
Yes, Please Give me TOTAL ACCESS TO Food Revolution Network's WHOLE Life Club!
I understand I'll be receiving the entire program for a year, for a small, one-time investment, and that I will be automatically renewed at the special price of just $147 per year ($19/month), unless I cancel my membership.
I also realize I risk nothing because you're offering a 60-day, risk-free, money-back guarantee if I am not thrilled with the program.